The Corent oppidum
Located 15 km from Gergovia, the Corent plateau was the seat of a powerful oppidum belonging to the Arverni tribe. Today, an educational trail set on the former excavation site makes it possible to identify the different areas at the centre of the Gallic and Gallo-Roman town: sanctuary, square, assembly area, theatre.
The trail is dotted with information boards and numerous illustrations that make it possible for visitors to figure out the appearance of the oppidum. It also helps them to capture the layout of the monumental city centre and follow the different phases of construction since its foundation right up to its full reconstruction during the Gallo-Roman period.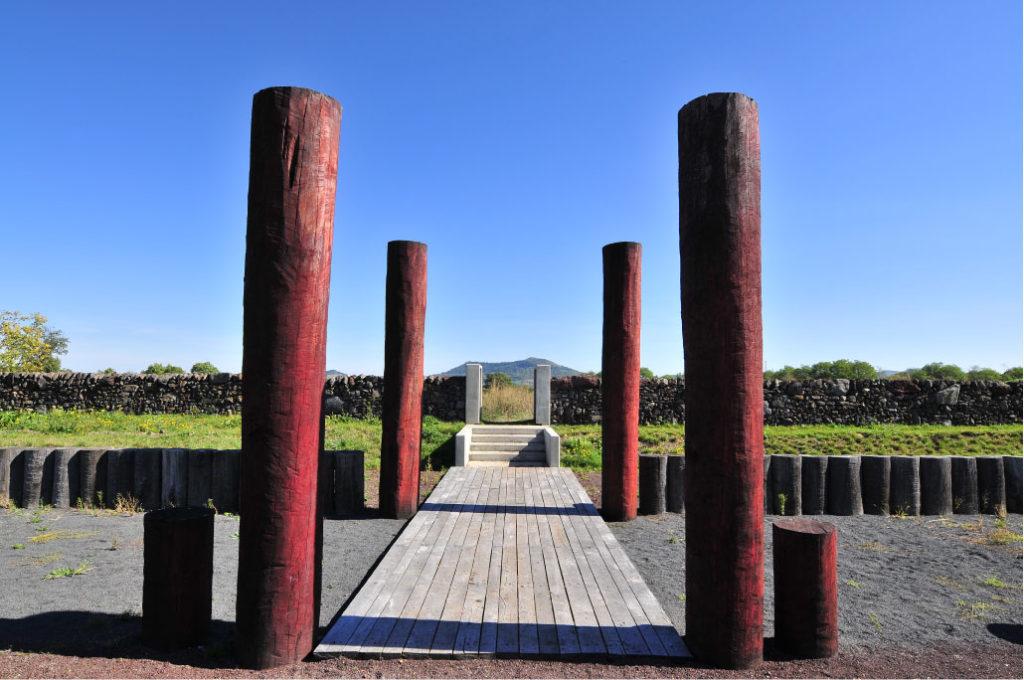 Despite its lower altitude (600 m) the geological history of this steeply sloping plateau overlooking the Allier river is identical to that of the Gergovia Plateau. The site was occupied from Neolithic times up to the Roman period. During the period of La Tène (European Iron Age culture dating between 450 BC – 25 BC), the area was covered by a vast city of over 50 hectares, with a shrine and a semicircular assembly hall in its centre, leading to Corent being considered as the political and religious centre of the Arverni.
Its location gave it control over access to the Limagne plain, as well as to the river and land routes linking the Lower Auvergne to the south of France. To the south and east, it is protected by high cliffs which make it a naturally fortified location.
Source : Gergovie et le pays arverne, Editions du Patrimoine
Open access all year round
Learning more about the history of Corent… Download the "Puy-de-Dôme Terre d'Archéologie" app via Google Play and the App Store.
The Gondole oppidum
Located 12 kilometres from Gergovia, the Gondole oppidum is a Gallic archaeological site covering around 28 hectares, and is a listed historical site. Along with Gergovia and Corent, it forms the three main oppida of the Arverni tribes during the 1st century BC.
The Gondole site was first occupied around 80 BC, at a time when the Corent oppidum was still largely in use. This new site was set in the Allier valley, at the crossroads leading to Corent and Gergovia, at a  location that benefitted from natural defences. Its imposing ramparts, nearly 700 m long, 100 m wide and 10 m high, can still be seen today.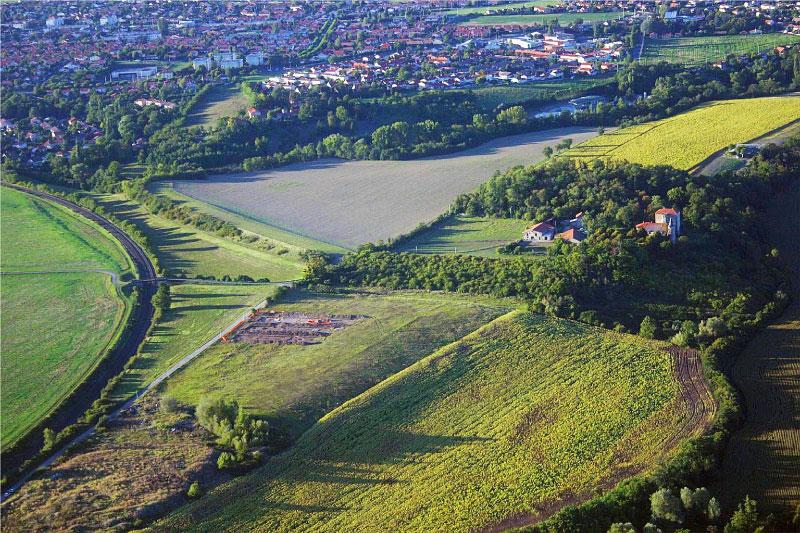 Recent research has revealed the presence of a highly structured settlement extending over an area of 70 hectares outside the city's walls, with evidence of intense artisanal and commercial activity.
Excavations carried out by archaeologists over many years have also revealed exceptional tombs, evidence of funerary practices that were as spectacular as they were unprecedented in Gaul at that time. Occupied until 30 BC, Gondole, like Corent and Gergovia, represents a major urban centre in this part of the Arverni territory.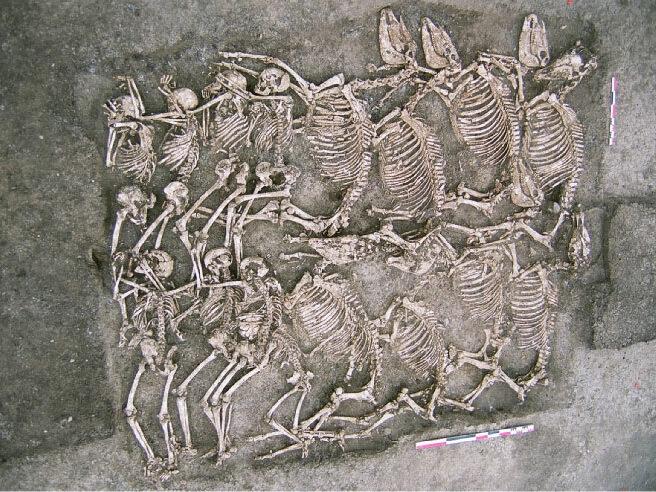 Open access all year round
Guided tours
Guided tours for groups available, subject to booking
Information and bookings: contact@musee-gergovie.fr – +33 4 73 60 16 93