On the emblematic Plateau of Gergovia, the site of a historic military victory, the Archeological Museum of the Battle of Gergovia invites you into the world of the Ancient Gauls, the clash of arms between Vercingétorix and Caesar, and the civilisation of the oppida.
From its viewpoint overlooking the Auvergne, the museum also reveals the landscape features and rock formations of the Plateau shaped by the Region's volcanic activity.
1 museum itinerary, 4 themes:
Relive the Battle of Gergovia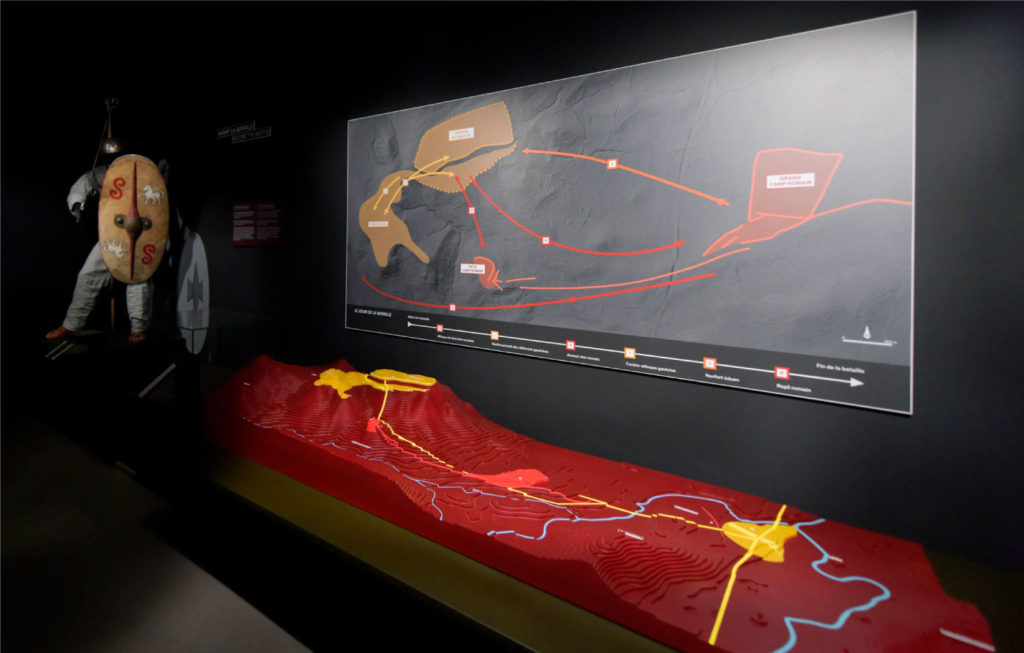 A milestone in the Gallic Wars, the Battle of Gergovia was fought by tens of thousands of soldiers led by Julius Caesar and his adversary Vercingétorix.
Come and relive this crucial historic event in the exhibition of ancient weapons, replica models and maps. Dive right into the heart of the Battle with our audiovisual show!
Meet the Arverni, an extraordinary tribe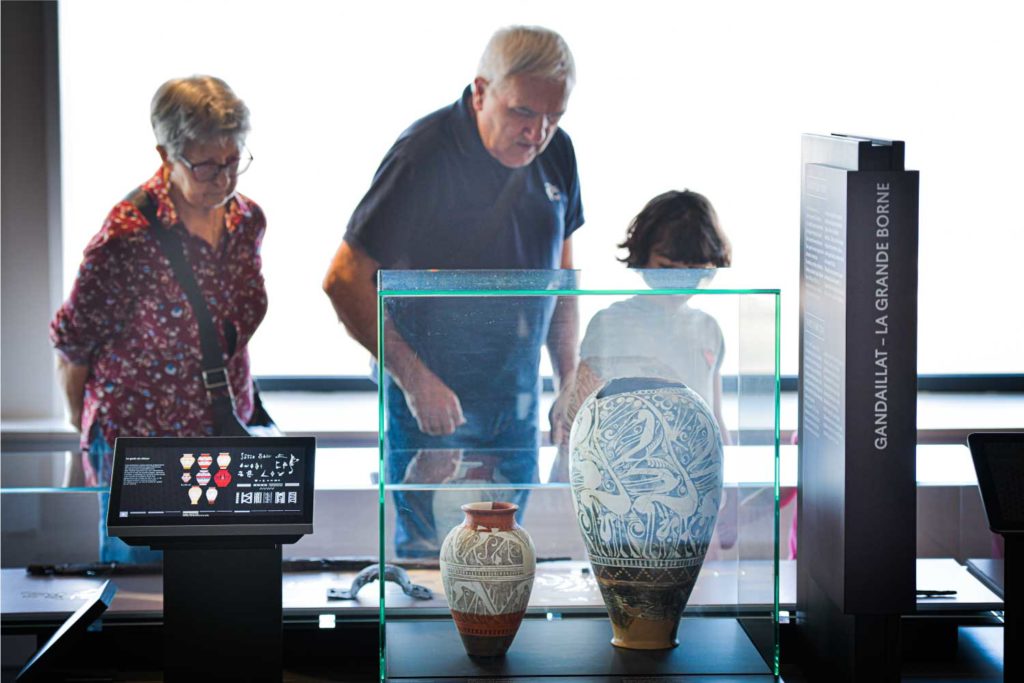 The Arverni were one of the Gallic tribes most often mentioned by the ancient chroniclers.
But did you know that they had an extremely refined arts culture? Or that their homelands were among the most densely populated in all of Gaul?
You will find out how the Arverni organised their territory around the oppida of Gergovia, Corent and Gondole. And you will discover the beauty of the Arverni's painted vases with patterns unseen elsewhere in Europe.
Unlock the archeological secrets of Gergovia!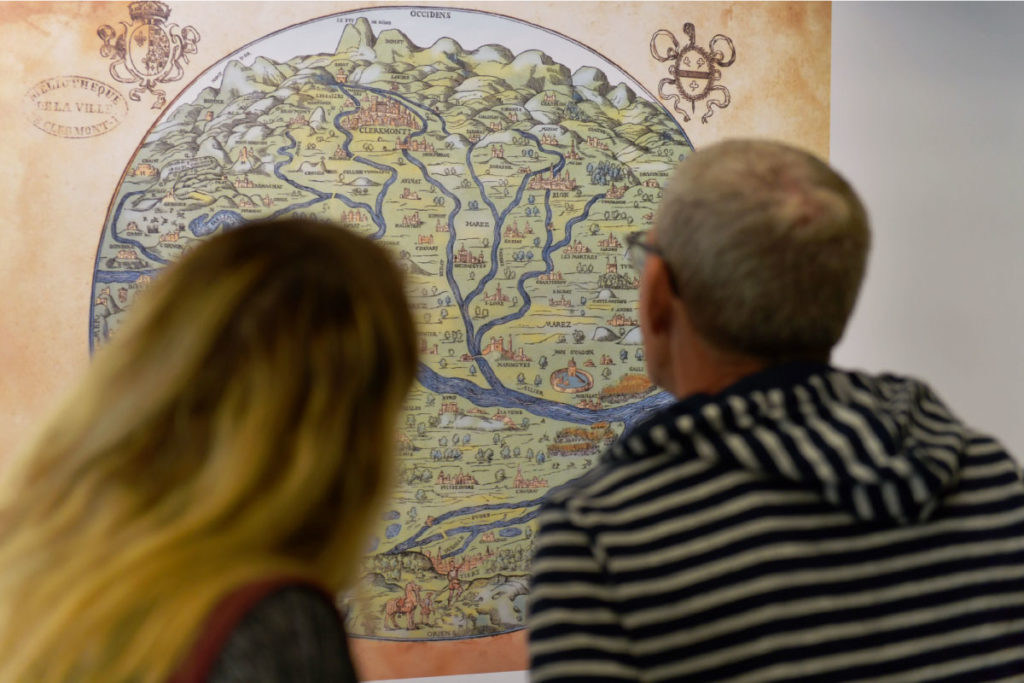 Forgotten for centuries, the history of the Gauls was rediscovered at the end of the 19th century. Gergovia became a major focus of attention.
You will find out more about the site's recent history and the archeological research carried out on the Plateau.
See the Auvergne from a natural vantage point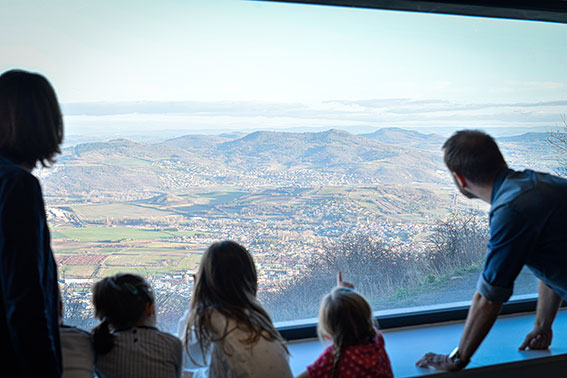 From the Chaîne des Puys to the Limagne Plain via the Massif du Sancy and Clermont- Ferrand, see how the Auvergne's landscape was fashioned through
models, audiovisual presentations and a breathtaking view!